Real-time dashboards and reports
Kapptivate dashboards and reports provide you with an overview of all your test results, key performance indicators, and assist you in monitoring your service level objectives and agreements.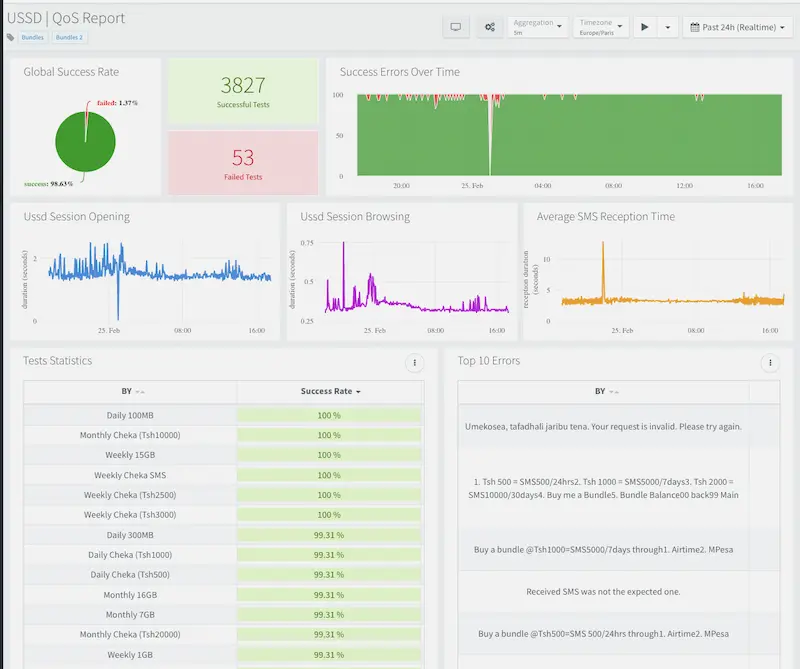 Unlock the Power of Real-Time Data Analysis with Kapptivate Dashboards & Reports
Create reports with just clicks
With Kapptivate, creating powerful dashboards and reports is easy and intuitive. You can quickly and easily create custom dashboards using only clicks, drag-and-drop functionality, and simple data selectors. No coding or technical expertise is required, making it easy for anyone to start analyzing and visualizing their data in real-time.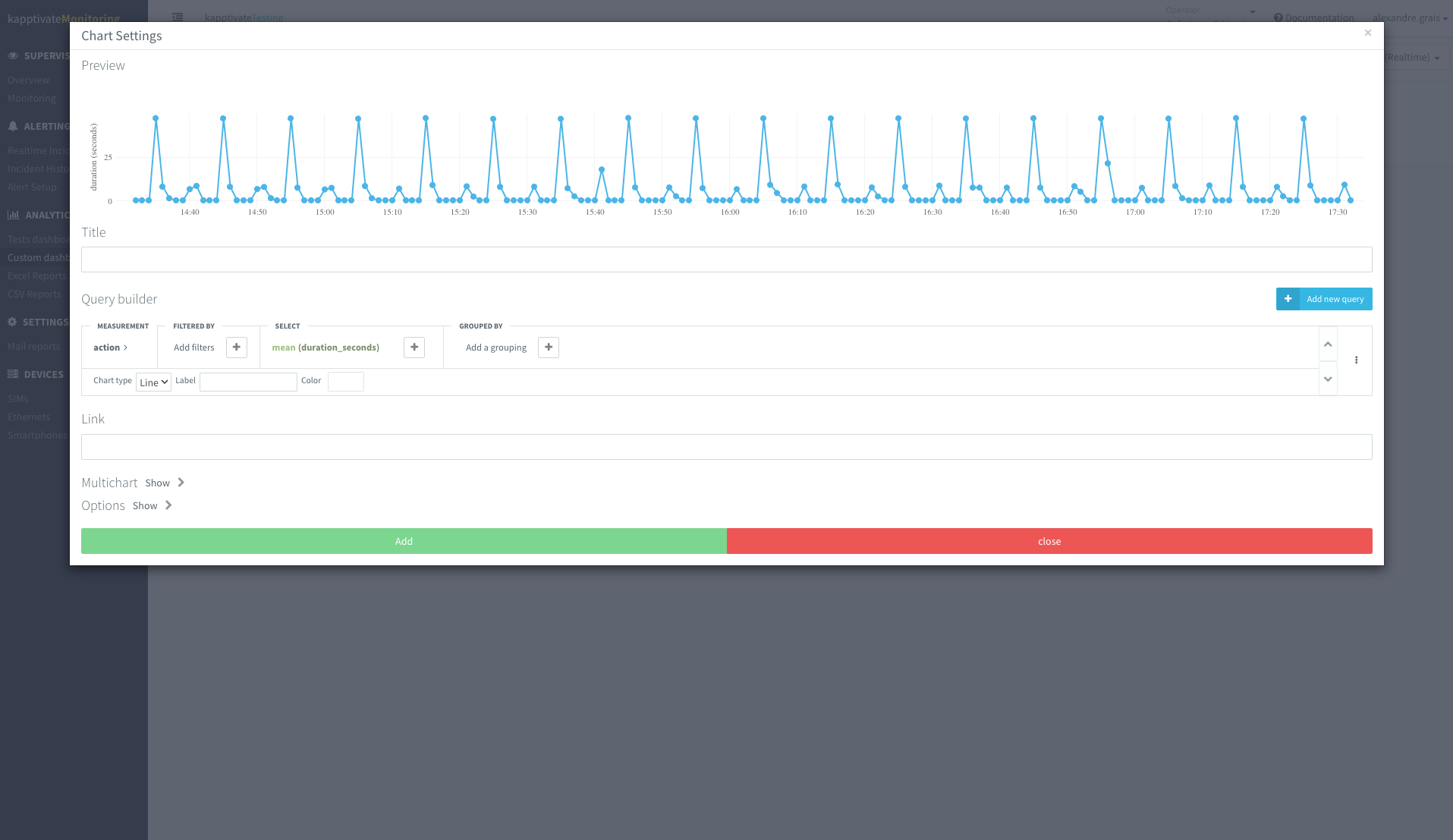 Export in PDF or CSV
Kapptivate makes it easy to share your dashboards and reports with all stakeholders. With just a few clicks, you can export your data in CSV or PDF format, allowing you to share insights and analysis with your team, clients, or other stakeholders. This makes it easy to collaborate and make data-driven decisions.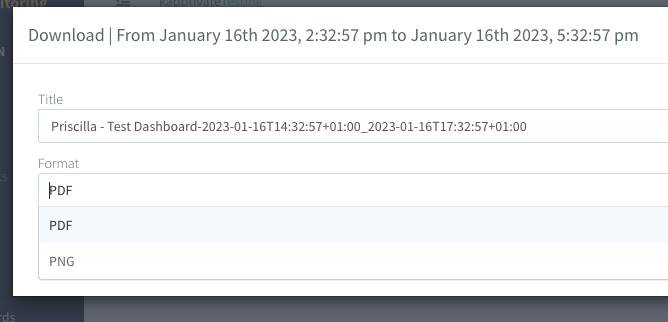 All-in-one synthetic testing solution.

Are you ready to improve the digital experience of your products ?
Reach out to us and we'll talk about how our solutions can help your business achieve it's objectives.