Automated SMS testing
In today's fast-paced business environment, SMS messaging has become an essential communication channel for organizations of all sizes. With the increasing reliance on SMS messaging, it's crucial to ensure that your SMS messages are being delivered correctly and reaching the intended recipients.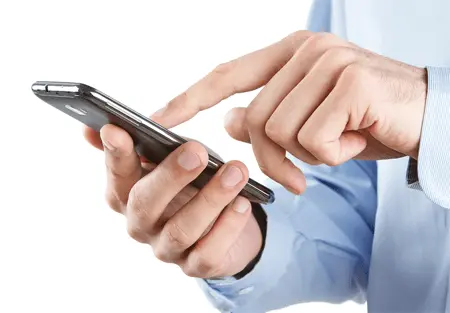 Our advanced SMS testing tool offers the ultimate platform and solution for SMS testing, helping you maximize efficiency and streamline your SMS testing process. With our all-in-one SMS testing tool, you can easily test and verify the performance of your SMS messages, ensuring they are delivered correctly and on-time, every time.
Test real SMS delivery
Kapptivate is a powerful SMS testing tool that allows you to test the deliverability of your SMS messages in a real-world environment. Our platform uses real SIM cards connected to actual mobile networks to simulate the delivery of SMS messages, ensuring that your testing results are accurate and reliable.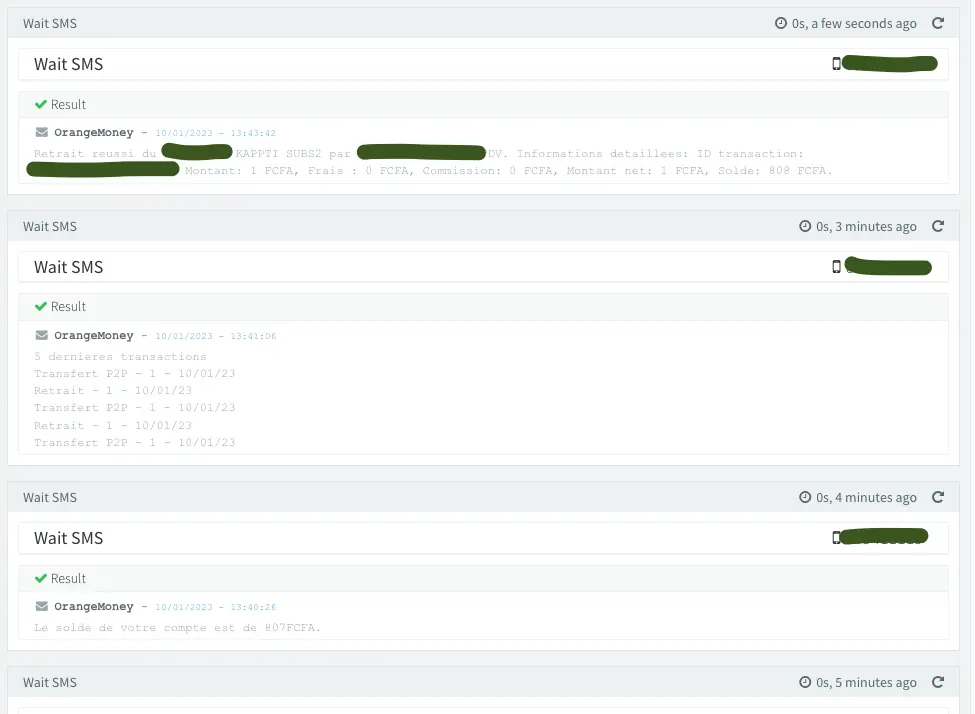 Check Sender ID, encoding, timestamp and more
Kapptivate offers a comprehensive SMS testing solution that goes beyond just testing deliverability. Our platform allows you to test various aspects of your SMS messages to ensure their optimal performance. With Kapptivate, you can easily test Sender IDs, verify that the encoding of your SMS messages is correct, and confirm that timestamps are accurate. Furthermore, Kapptivate also includes the ability to test multi-part SMS messages, ensuring that they are properly concatenated and delivered as intended.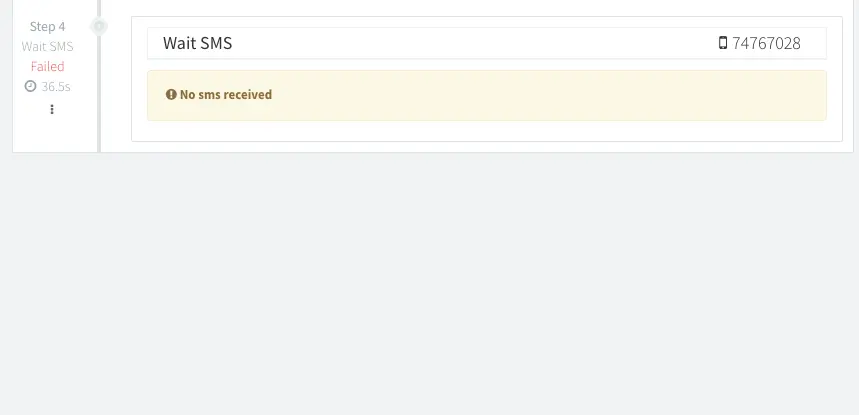 Get performance KPIs for all your SMS routes
One of the key features of Kapptivate is the ability to generate detailed performance reports on your SMS messages. With Kapptivate, you can easily track key performance indicators such as send and delivery times, success ratio, and message delivery status for all of your SMS routes. These reports provide valuable insights into the performance of your SMS messages, allowing you to identify any potential bottlenecks or issues and make any necessary adjustments to optimize your SMS delivery.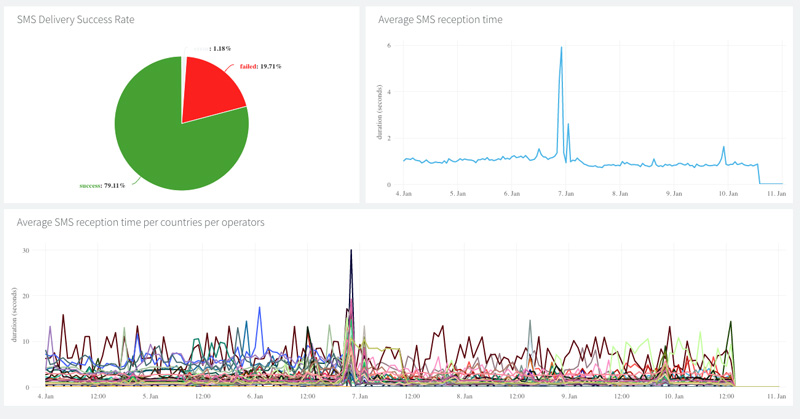 02
One platform for all SMS testing needs
03
Instant alerting when your tests break
04
Powerful analytics with our best in class dashboards
Some applications:
SMS testing for aggregators
Testing B2B marketing sms
Checking reception of OTP by SMS
Checking your A2P providers respects it's SLAs
Checking your SenderID are correct and using proper delivery routes
Benchmark the delivery across countries and telecom operators
24/7 Service view
Quickly pinpoint the origin of issues even in complex environments.
Be alerted in no time
Prevent issues from getting out of hand thanks to ultra fast alerting.
Display historical views
Get an historical view of your services over one year.
Speed-up debugging
Find the root cause of issues in no time thanks to detailed reports.
Minimize downtime
Reduce incidents impact on your customers and partners.
Real time KPI follow-up
Follow the critical quality KPIs of your services simply.
Improve performance
Quickly identify performances degradation and solve theme.
Increase user satisfaction
Less downtime, less issues mean that your users will be happier with your services.
Integrate with existing tools
Integrate kapptivate monitoring with your existing monitoring stack.
Interested about what we can provide ?